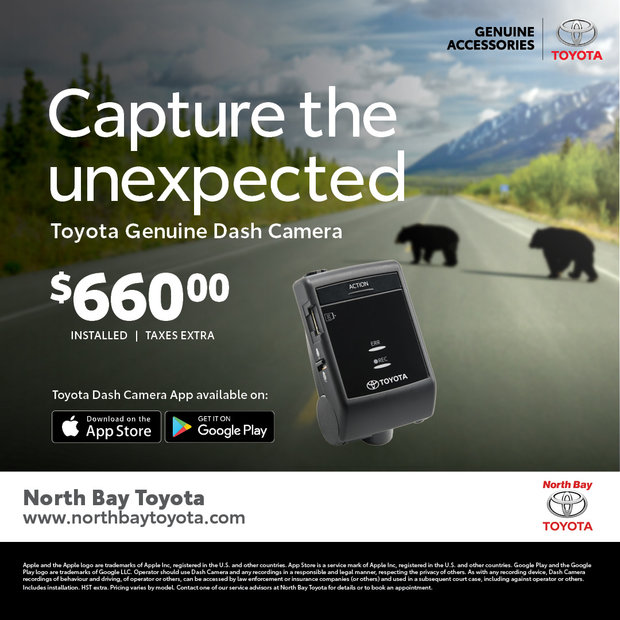 Have you ever considered getting a dash camera?
As a handy safeguard, saving footage could have real practical value, but when you're on the road, there is a whole world of other experiences out there for you to capture as well.
Because cameras like the new Toyota Genuine Dash Camera continuously record footage, you have the opportunity to film priceless moments on the road that go far beyond practicality. Capture the unexpected!
When recording continuously, you're set to capture whatever the road has – and by pressing the only button on the Toyota Genuine Dash Camera, you can protect 12 seconds of footage before an event and eight seconds after it so it won't get lost.